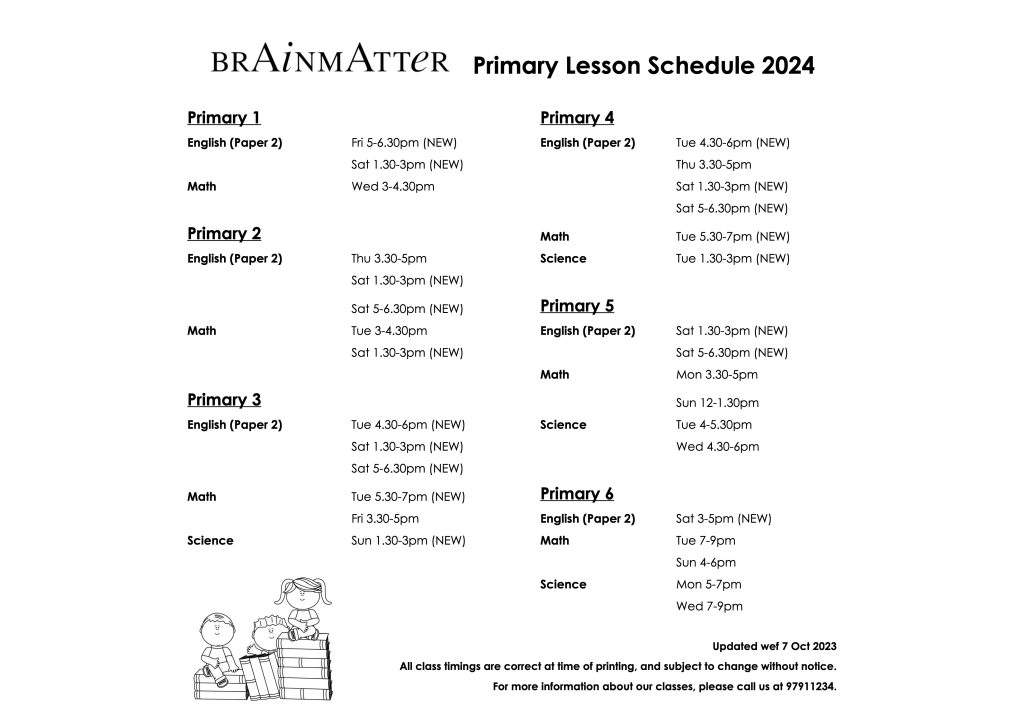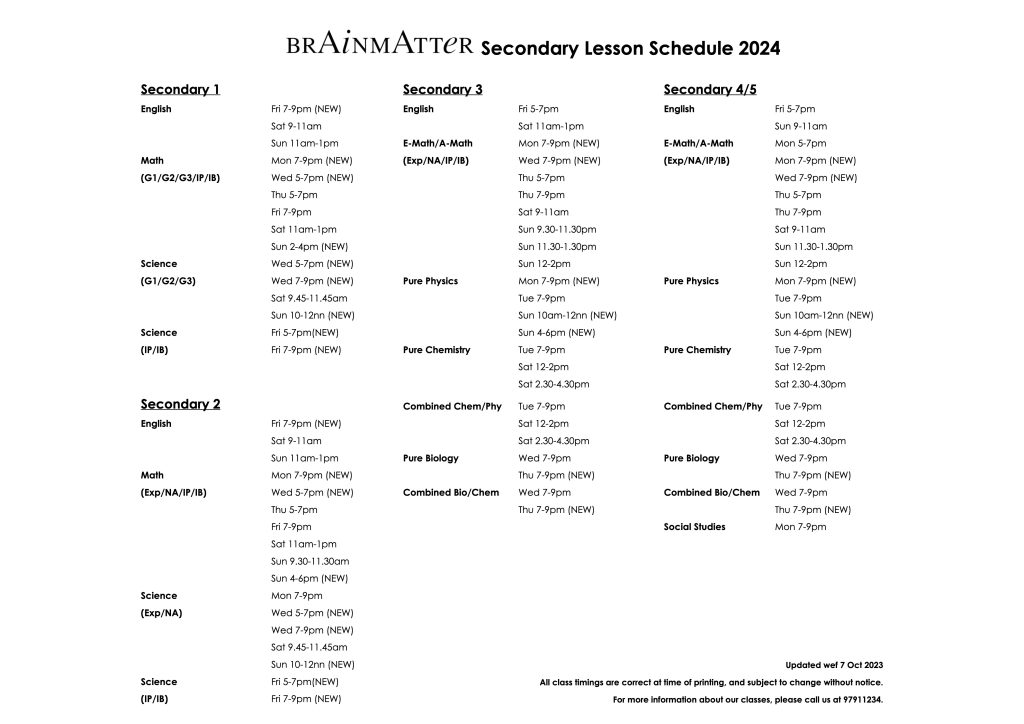 One to One Tutoring is available upon request:
-for all subjects
-for all levels.
*NEW classes requires a minimum of 2 students to start
For classes that are FULL, please request to be on the wait-list or find out about trials for classes held by the same tutor.
For updated information on our subjects offerings and available time slots, please enquire via the following methods: ~WhatsApp to 97911234
~Email to info@brainmatter.com.sg
Term Calendar 2024:
Term 1: 1 Dec 2023 to 17 Mar 2024
Term 2: 18 Mar 2024 to 23 Jun 2024
Term 3: 26 Jun 2024 to 8 Sep 2024
Term 4: 9 Sep 2024 to 30 Nov 2024
The center will take a yearly break in November from 1 Nov to 30 Nov (except for P5, S3 N level and O level students)
Classes are ongoing during all the School Holidays and Public Holidays, except for Chinese New Year Public Holidays.