[Back by popular demand since 2013!]
"Ms Tan's explanation of the abstract concepts during the SS intensive course has helped me a lot. I used to be unsure of how to write and phrase my answers but she has helped me with the writing structure and thinking process."

Elizabeth Ng, Sec 4, PLMGS
Is your child struggling with writing a high-scoring essay for your Structured Essay Questions?
Is your child having difficulties handling the different types of Source-Based Questions thrown at you?
Is your child facing challenges to score distinctions in your Social Studies?
We understand that Social Studies is not an easy subject for many students like your child. In fact, it can be one of the most challenging subjects to score distinctions in your combined humanities grade if you do not possess the right techniques and skills.
At Brain Matter, we understand the struggles faced by many students in their social studies subject and we want to help your child with a 2-day Social Studies Intensive Course this March Holidays.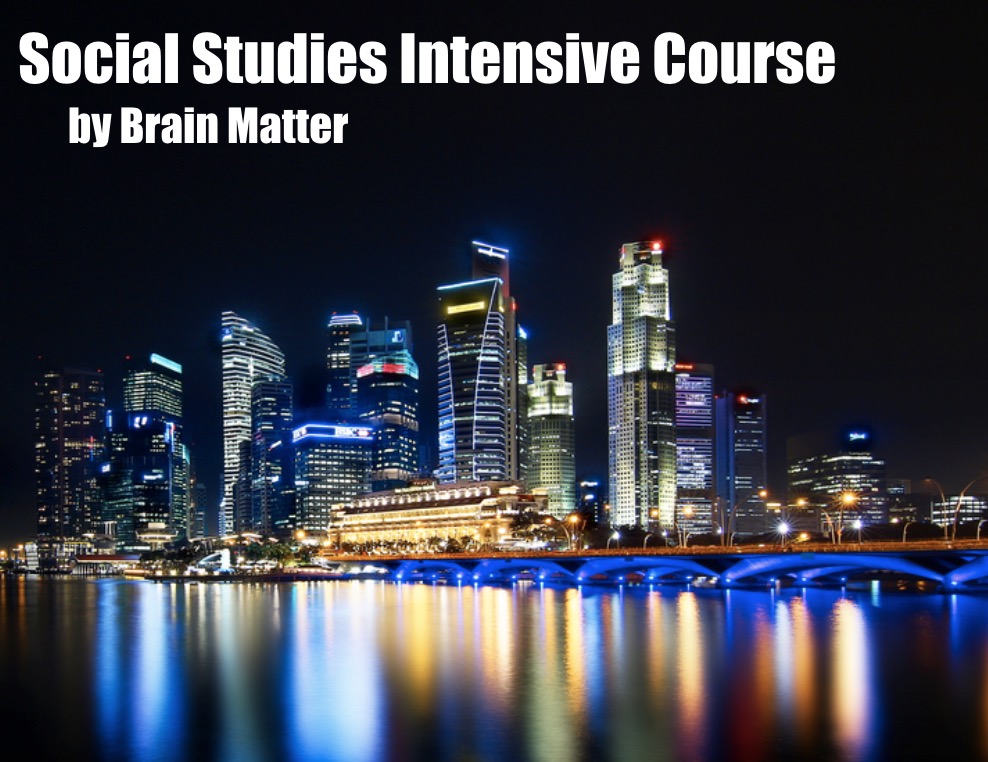 Helping students score distinctions in Humanities since 2013
Below are just some of the results achieved by Brain Matter students in their O levels.
"A1 in Humanities"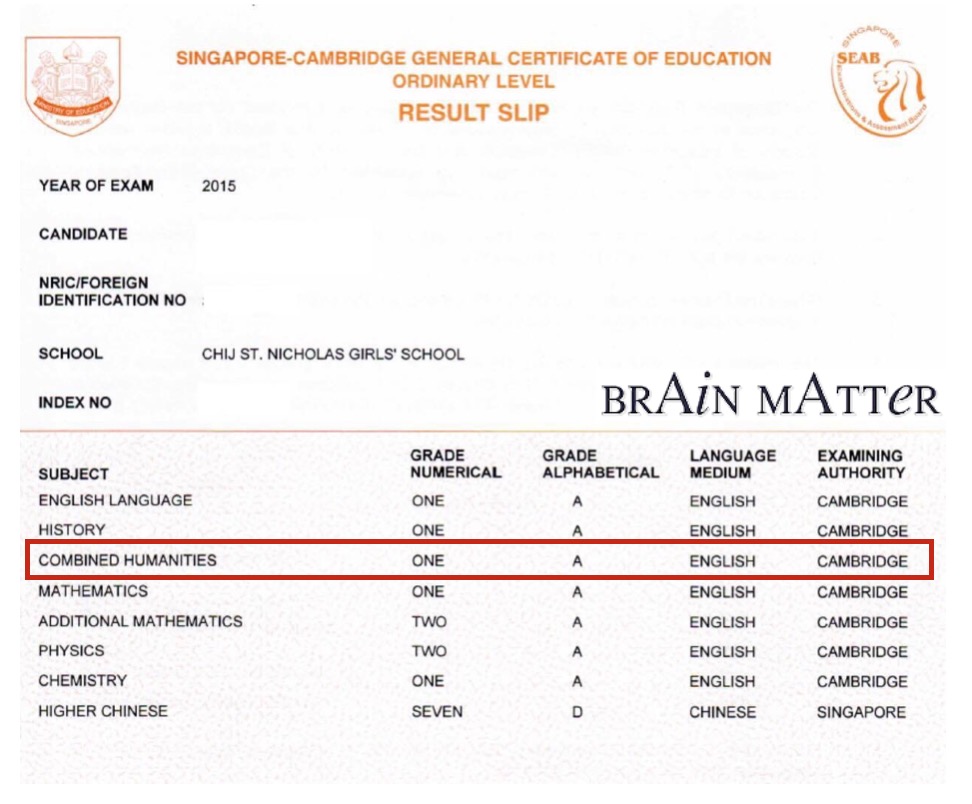 "A2 in Humanities"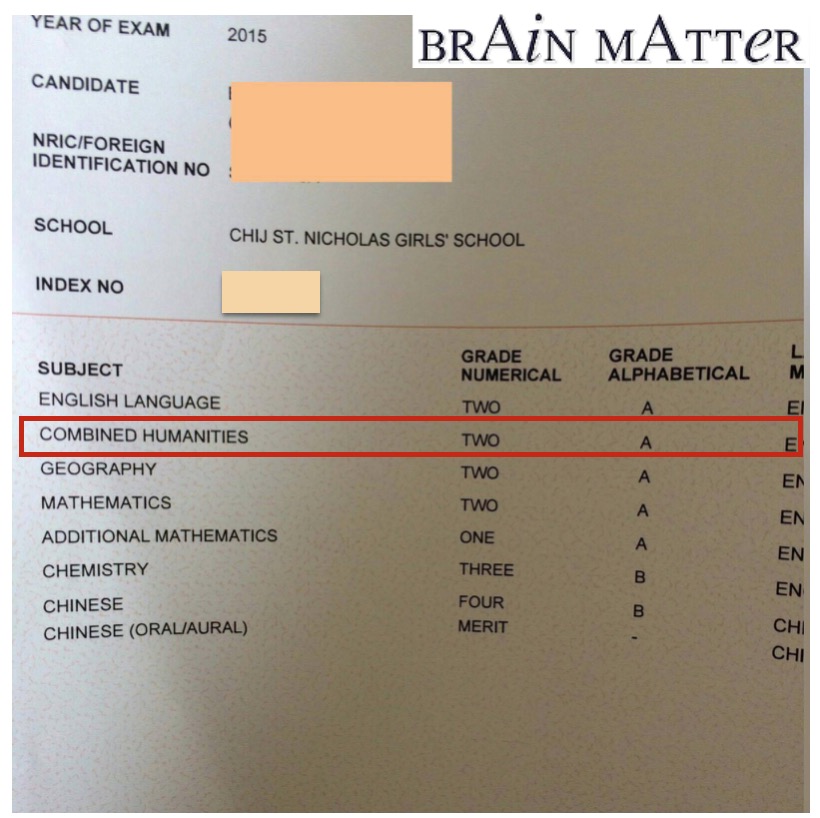 "A1 in Humanities"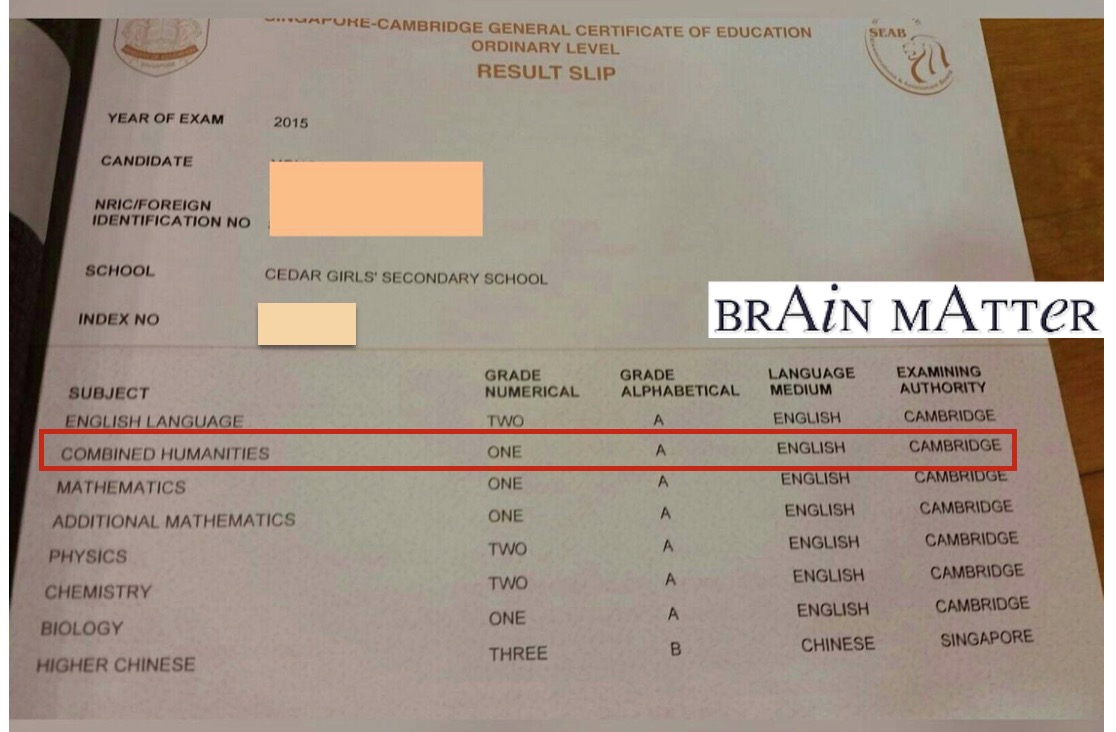 Your child can achieve similar results if he/she posses the right techniques and skills to tackle the difficult questions. In our 2 days Intensive Course,  your child is going to:
Be equipped with essential analytical and evaluation skills that will help them handle any Source-Based Questions
Learn how to interpret and extract information from every sources provided so they know how to answer the questions in a way that will guarantee them the marks
Master the art of organizing evidence, arguments, and conclusions in a clear and concise manner that makes essay writing easy for any question and theme
Discover what All Social Studies teachers look for in a Structured Essay so students will know how to write their essays that will secure their distinctions

Learn powerful and effective study techniques that will ensure they are 100% prepared on exam day
This Intensive Course is for: 
Secondary 4 and 5 students who do not want their low grade in Social Studies to pull down their overall Humanities grade, and want to a significant jump in Social Studies grade for their end of year school examination or O levels in 2016.
Experienced Social Studies Teacher
The class is conducted by our tutor Ms Tan, who has more than 5 years of tutoring experience and helping students score As in their humanities subjects. You can tap into her rich knowledge and resources as she has taught students from top schools such as Victoria School, CHIJ St Nicholas Girls School, and Cresent Girls' School.
Students love her fun and creative teaching styles and she is often praised for her ability to make Social Studies relevant and interesting to her students using real life applications. 
Dates: 15 & 17 March (Tuesday & Thursday) *** Revised Dates***
Duration: 2.15pm to 5.15pm
Course Fees: $240 only (inclusive of all learning materials)
Venue: Brain Matter Tuition Centre @ Block 120, Bishan Street 12, #01-69, Singapore 570120.
How to apply? 
We are limiting the Intensive Course to only 8 students so as to ensure maximum engagement and coaching to our students.
Update: We have last 3 slots left. 
Registration will close on 11th March or earlier when all places are taken up. Your seat is only confirmed upon payment.
If you have any enquiries on the Social Studies Intensive program, you can contact us here.
To register for the 2-Day Social Studies Intensive Course, kindly fill up the application form below. Due to a high demand and limited vacancies, we will contact you to make payment to confirm registration:
Error: Contact form not found.