Science Tuition Classes
Currently, Brain Matter offer science tuition classes for the following levels.
Upper Primary School Science
Lower Secondary School Science
Upper Secondary School Pure/Combined Physics
Upper Secondary School Pure/Combined Chemistry
Upper Secondary School Pure/Combined Biology
Junior College H1/ H2/ H3 Physics
How does Brain Matter helps students excel in Science?
Our 3Ps approach allows us to provide specialized coaching for our students on their road to perfection of science.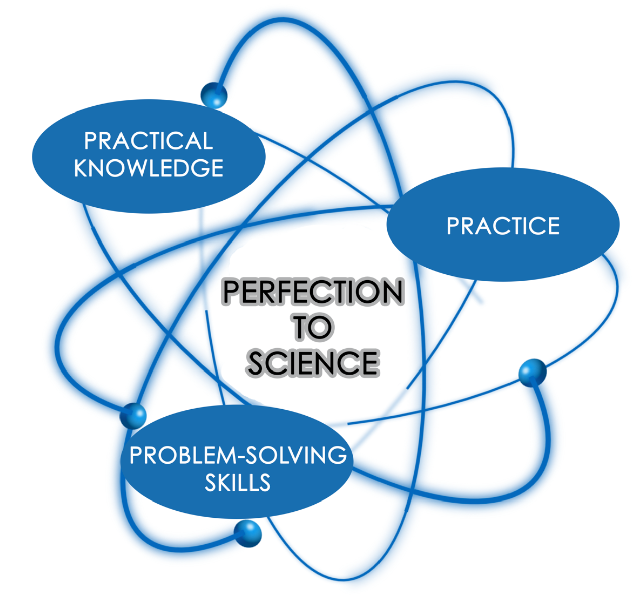 Practical Knowledge
Understanding concepts is one of the most important elements to excelling in Science. Hence, in Brain Matter, one of our main focus is to help students to understand and internalize concepts through clarification and real life examples.
Problem Solving Skills
We seek to build our students' problem solving skills by helping them to identify question types. As different questions have different requirements in terms of concepts and answering techniques, we equip our students with the skills to apply the concepts, and craft their answers to meet the requirement of the questions,. Through this process, we infuse critical thinking and scientific inquiry in our teaching. In addition, we coach our students on time management where they learn how to wisely allocate their time for different sections in the paper during test/ examination.
Practice
We expose our students to examination-based questions. By getting in touch with these questions, they will be more familiar with the expectations of their exams and develop confidence in answering the questions.
You can find out more about our Science Resources by clicking here.
Frequency and Duration
Once a week, 2 hours
Frequently Asked Questions
Who will be teaching the Class?
Mr Calvin is teaching our Upper Primary and Lower Secondary Science Classes. An innovative and passionate educator, Mr Calvin is a veteran teacher in Brain Matter. He seeks to inculcate a keen sense of learning in students by teaching from real life examples.
Imbuing the values of discipline, focus and understanding in the concepts are his strength. His teaching method has consistently helped many students make tremendous improvements.
Ms Chen is teaching our Upper Secondary Chemistry Classes. As an Ex-MOE trained teacher specialising in Chemistry, Ms Chen constantly challenges herself to connect with her students meaningfully in the subject of Science. She seeks to make the learning of Science fun and relevant to her students by using creative methods and real life applications.
She is a highly dedicated teacher who often go the extra mile with her students. Under her tutelage and care, her students develop a keen sense of learning and thus excel in their academics.
How do I sign up for the tuition classes?
You can
contact us
 here or give us a call at 97911234 to find out about the class schedule and fees.
Start Scoring A's with Brain Matter