Social Studies Tuition Classes
Currently, Brain Matter offer social studies tuition classes for the following levels.
• Secondary Three Social Studies
• Secondary Four/Five Social Studies
How does Brain Matter help students to excel in Social Studies?
Social Studies is a compulsory subject for every student in the Upper Secondary level, and yet, it is one of the subjects that most students have difficulty with. At Brain Matter, we provide coaching and empowerment to students who are struggling with their social studies and aiming to improve their grades in examinations.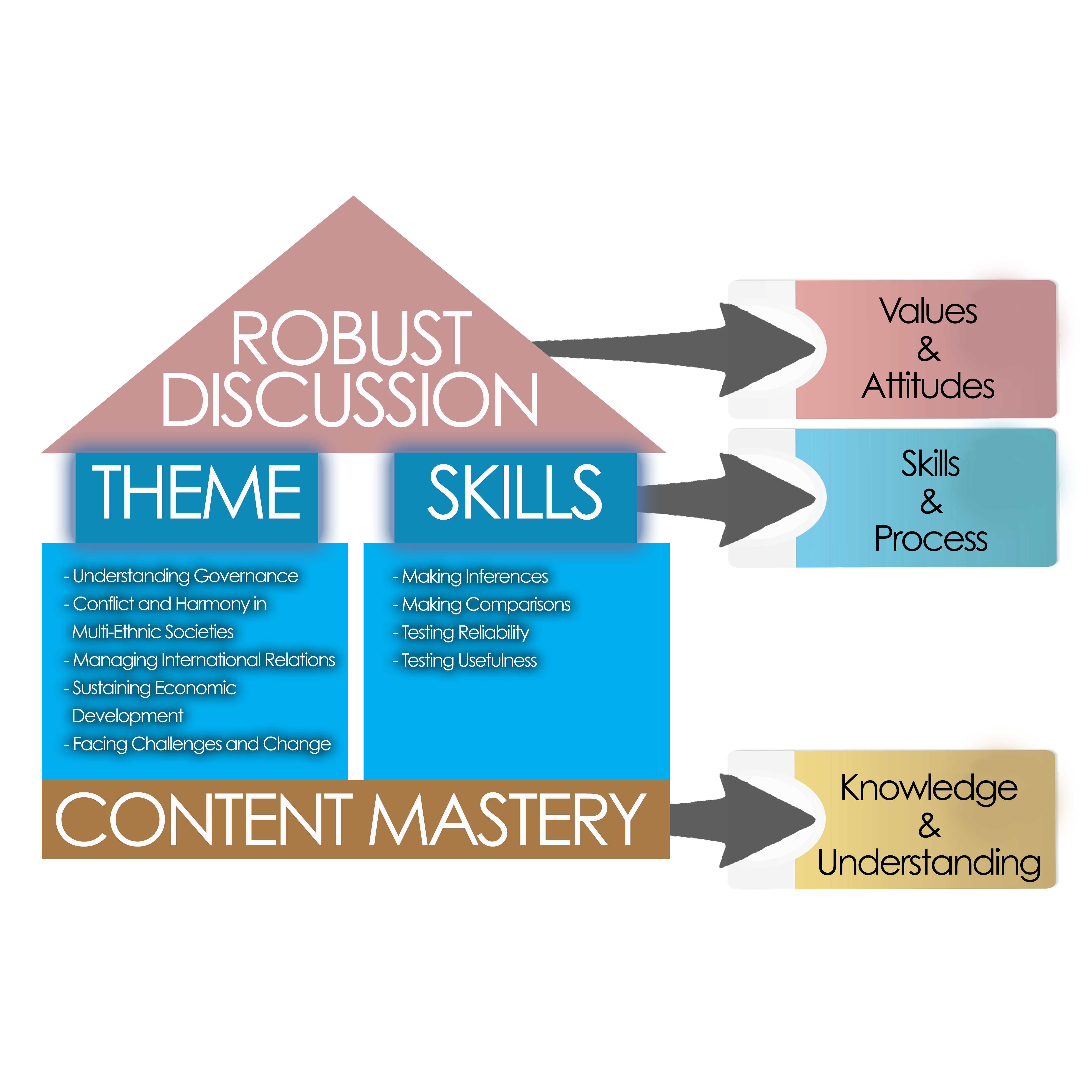 Our objective is to equip students with Knowledge & Understanding, Skills & Processes, and Values & Attitude so to excel in Social Studies elective paper, Syllabus 2204.
Structured Essay Question (SEQ) Themes:
Understanding governance
Conflict and harmony in multi-ethnic societies
Managing international relations
Sustaining economic development
Facing challenges and change
Source-Based Questions (SBQ) Skills:
Making inferences
Making comparisons
Testing reliability
Testing usefulness
You can find out more about our Social Studies Resources by clicking here.
Frequency and Duration
Once a Week, 2 hours
Frequently Asked Questions
Who will be teaching the Social Studies Classes?
Mrs Siva
(Secondary Social Studies, Geography)
Bachelor of Arts and Social Science, NUS
Post Graduate Diploma in Education, NIE
Known for helping students to score distinctions for Humanities subjects
More than 20 years of teaching experience
Mrs Siva is a NIE-trained MOE teacher who has more than 20 years of teaching experience and helping students score As in their humanities subjects. You can tap into her rich knowledge and resources to gain insights on how to score your distinctions.
Being one of the pioneer teachers trained by MOE for Social Studies, she has seen how the subject has evolved and understands MOE's growing expectations on students for this subject. Her teaching materials are specially crafted to meet the demands of the new syllabus and guarantees to help students gain greater insights and skills to excel in Social Studies.
Mr Kelvin
(Secondary Social Studies, History)
Bachelor in Social Science(Major in Political Science and New Media, Minor in Sociology), NUS
Post Graduate Diploma in Education, NIE
More than 3 years of teaching experience
The natural quest for knowledge and understanding propels Mr Kelvin to always learn and discover more. His inquisitive approach to learning tells of his unique teaching style. Instead of spoon-feeding students, he is a firm believer of empowering students with skills and techniques to attain knowledge. Being trained in the new syllabus, he is very aware of the requirements and tips to excel in Social Studies and History.
Click here to find out more about our Social Studies Curriculum Specialist.
My child has slight learning difficulties. Are your classes suited for him/her?
While Brain Matter does not have special classes for students with certain special needs, we beliee every child has the right to receive a good education. As such, do contact us to further discuss how we can cater to your child's learning needs.
What is the syllabus for Social Studies?
How do I sign up for the tuition classes?
You can contact us here or give us a call at 97911234 to find out about the class schedule and fees.